5.1.1.a. How to Take Order to Table?
5.1.1.a. How to Take Order to Table?
To take order to table, click on table from related Entity Screen. (Table View)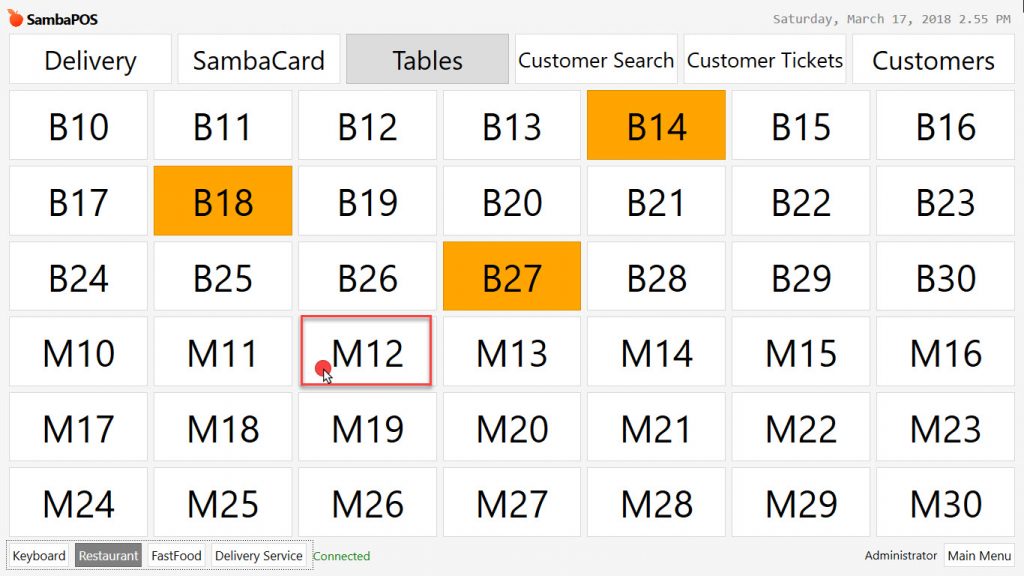 Select category from Product Categories which is positioned in the middle of the order screen and add desired product to ticket by selecting among Products on the right side of screen.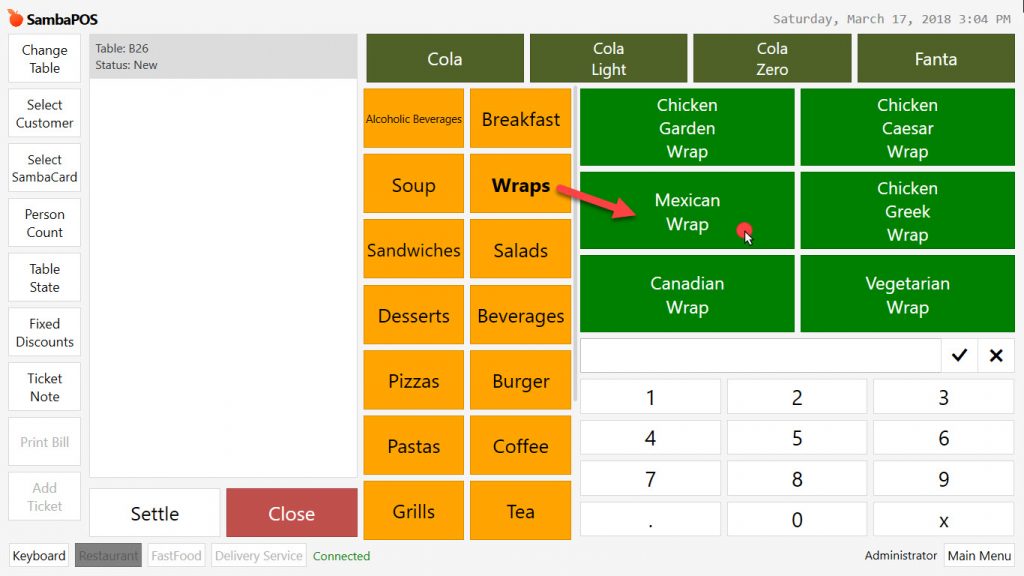 In order to sale multiple amount of same product, first select quantity from numberpad and click on product or it is also possible to add product to ticket by clicking on as many times as product quantity.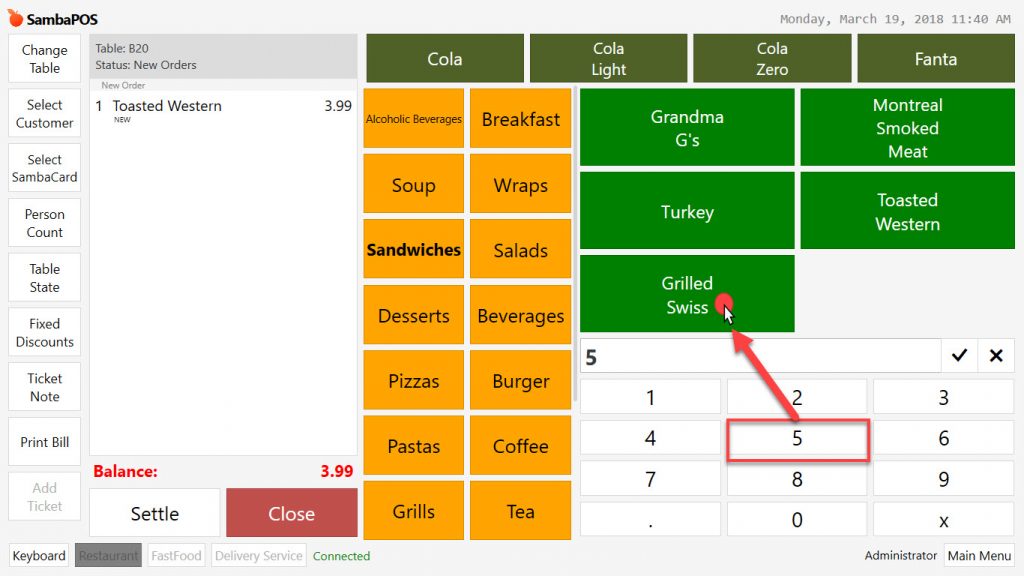 It is also possible to type some letters from the product's name instead of selecting it from menu.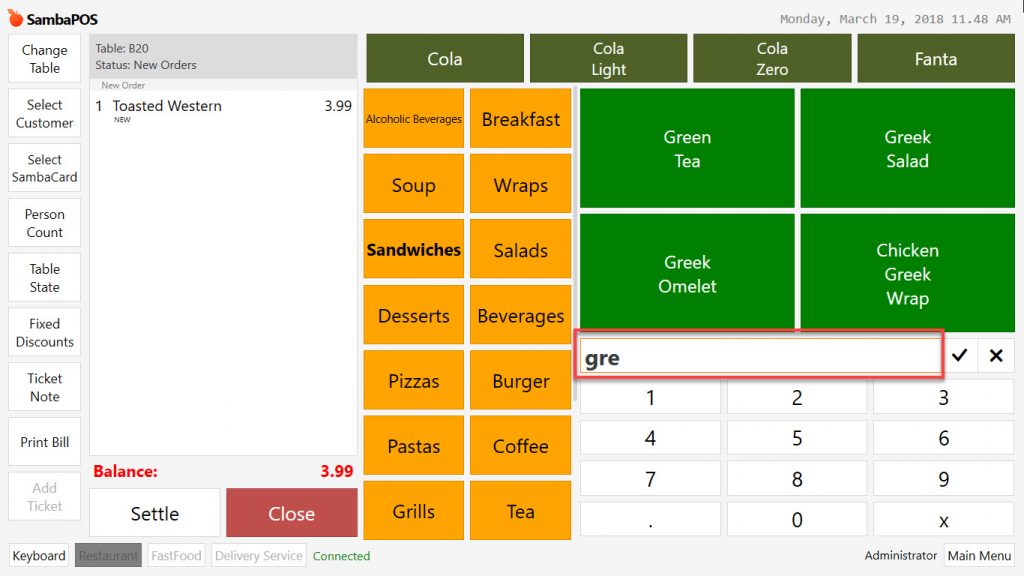 Complete taking order process by clicking on Close button after adding orders to the ticket. So that orders will be sent automatically to previously defined kitchen printer or kitchen screen.