2.3.14.d. How to Add New Ticket Printing Jobs?
2.3.14.d. How to Add New Ticket Printing Jobs?
In SambaPOS there is already a default Ticket Printing Job for single printer. In case of printing tickets on multiple printers then it is necessary to add Ticket Printing Jobs for each printer.
Follow the steps below to add new Ticket Job;
Thermal Printer Installation
Adding Printer to SambaPOS
Adding Printing Job
Adding Automation Command
Adding Action
Adding Rule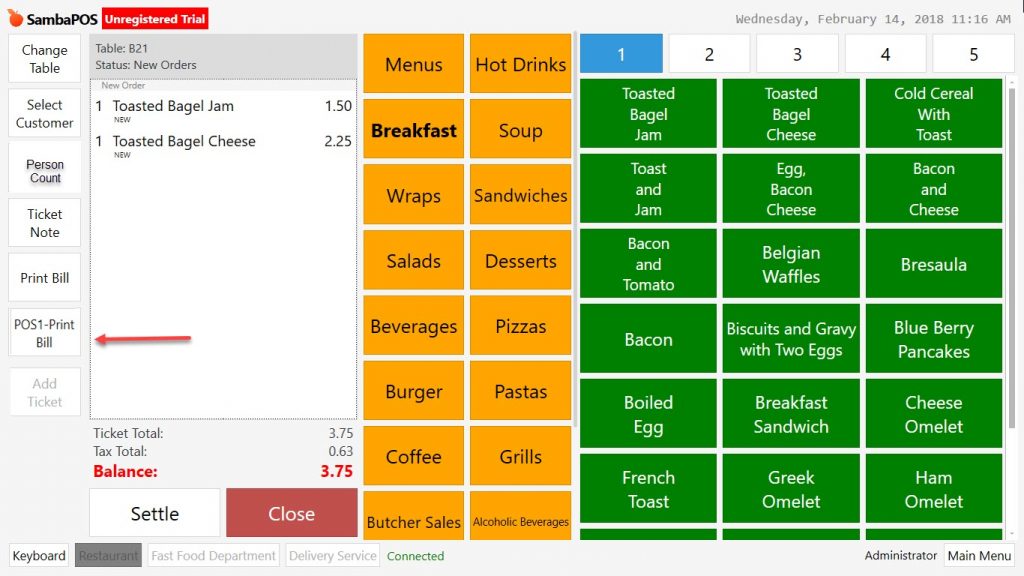 1- Thermal Printer Installation: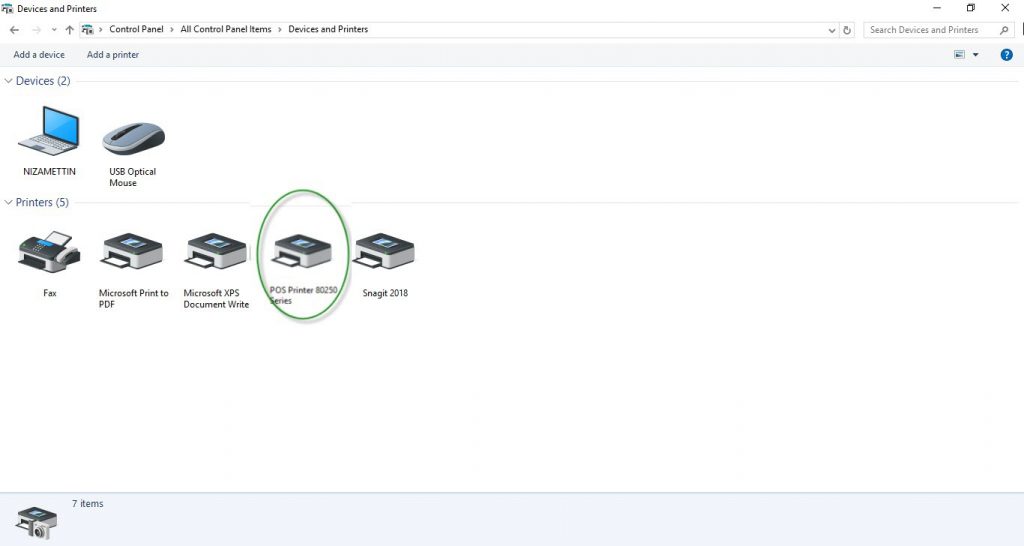 2- Adding Printer to Sambapos: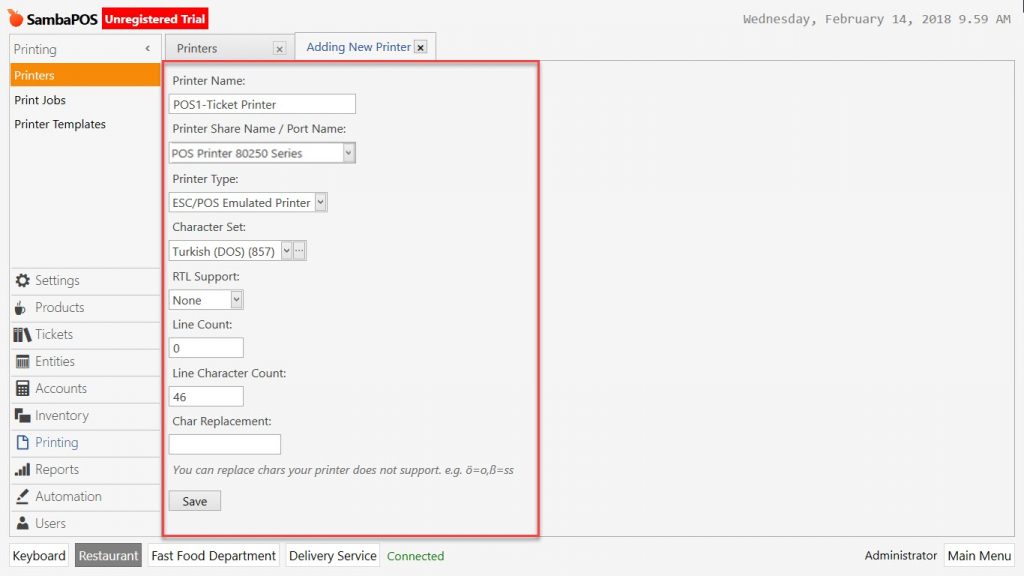 3- Adding Printing Job:
When configuring mappings for printing job it is necessary to determine according to need that job will be used by which departments, document type, terminal, product group, product tag, product authorization etc.
If it is going to be used only on Terminal1 Pos computer then select Terminal1 from mappings.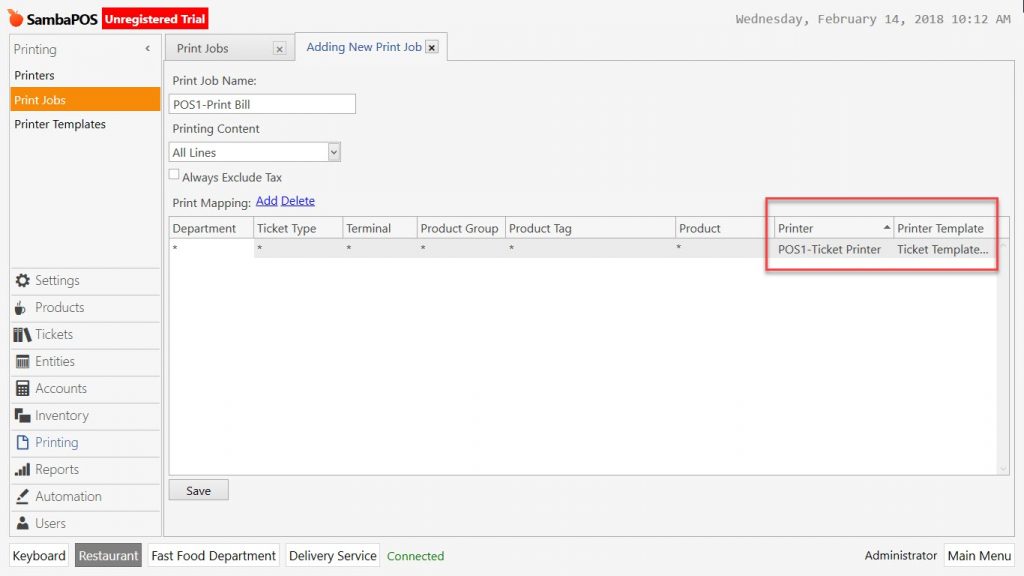 4-Adding Automation Command: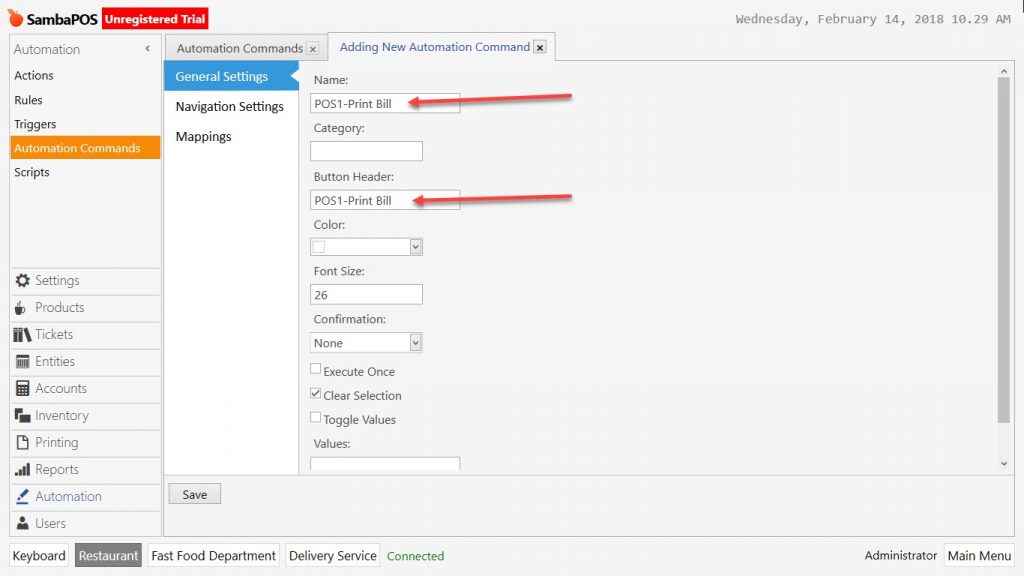 From Mappings section select desired role, terminal for created print job automation command.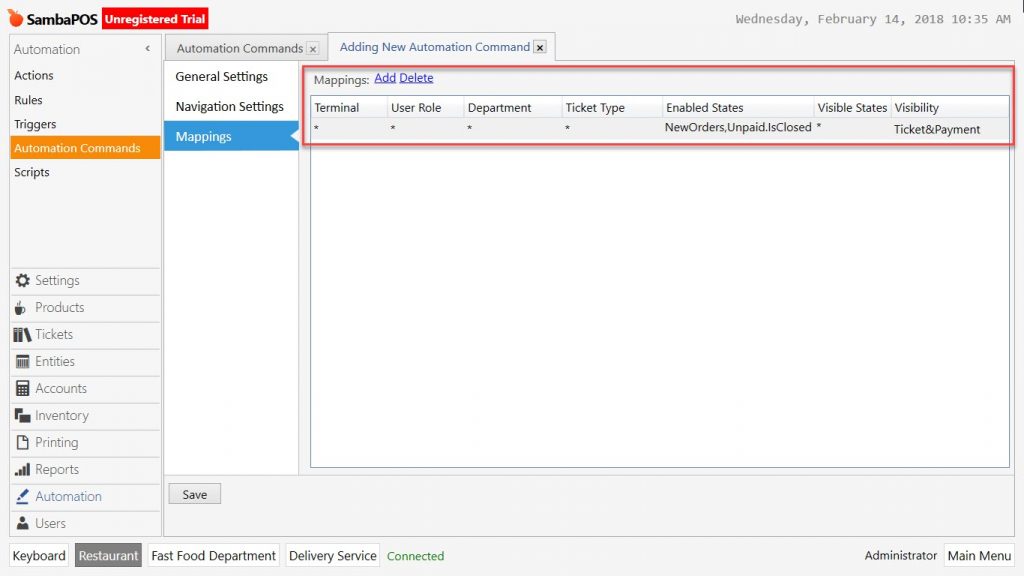 5-Adding Action: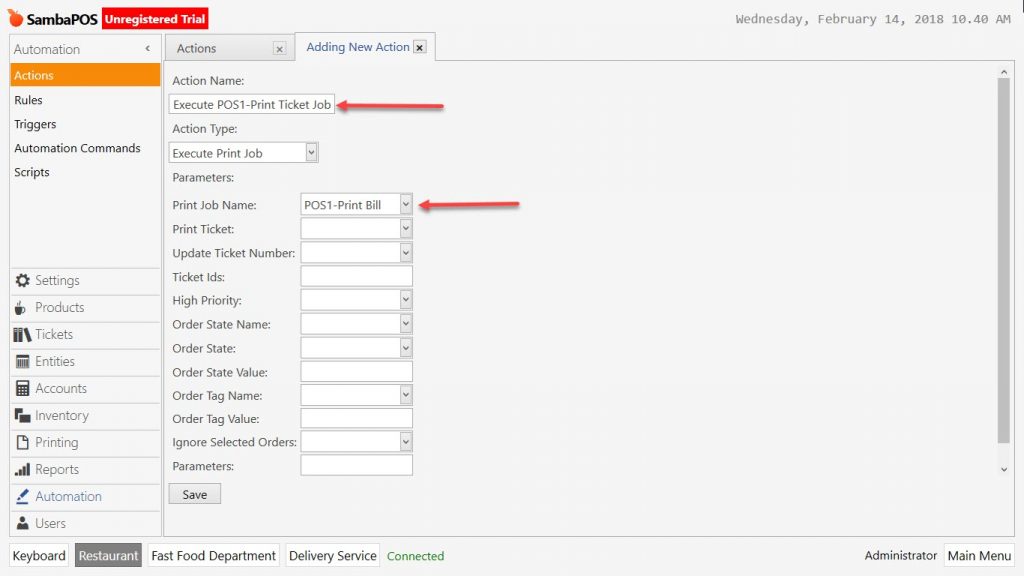 6-Adding Rule: