9.1.8. Custom Report Viewer Widget
9.1.8. Custom Report Viewer Widget
You can add custom reports inside a Custom Entity Screen by using a Custom Report Viewer Widget.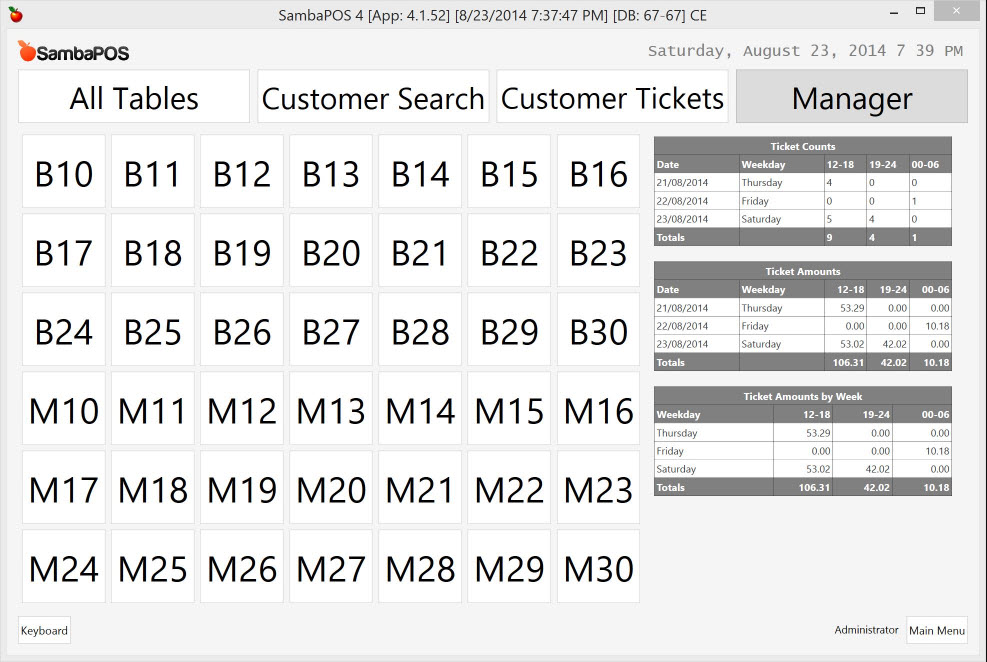 After adding widget in custom entity screen click Settings context menu item to edit settings.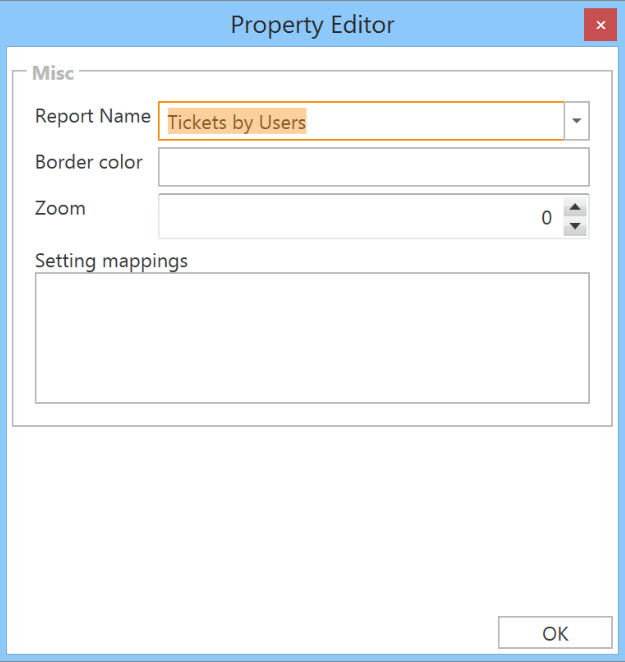 You can select a custom report from Report Name combo box. Setting a Border for report or changing Zoom Ratio is also possible. For using Setting Mappings feature you can review Custom Report Widget Settings for Table View section.
Widget displays reports in current work period by default. To change default date range for the widget you can append a date setting to report name with a colon character.
For example setting report name as My Report:Yesterday will display report by using Yesterday's date. These are the available values that can be used as date filter.
| | |
| --- | --- |
| This Month | |
| Past Month | |
| This Week | |
| Past Week | |
| Today | |
| Yesterday | |
| Workperiod | |
| Last 10 days. | > You can change 10 days value. |
| Next 10 days. | > You can change 10 days value. |
| 1 1 2010 <> 10 1 2010 | > You can configure a date range by using <> chars. |