8.4. CAS ER Scale Setup
In this document it will be explained how to configure Cas Er Scale on SambaPOS V5 Pro.
1. Installing Scale Module
Go to Main Menu > Samba Market > Scale Module > Click on Install button and restart SambaPOS V5 Pro.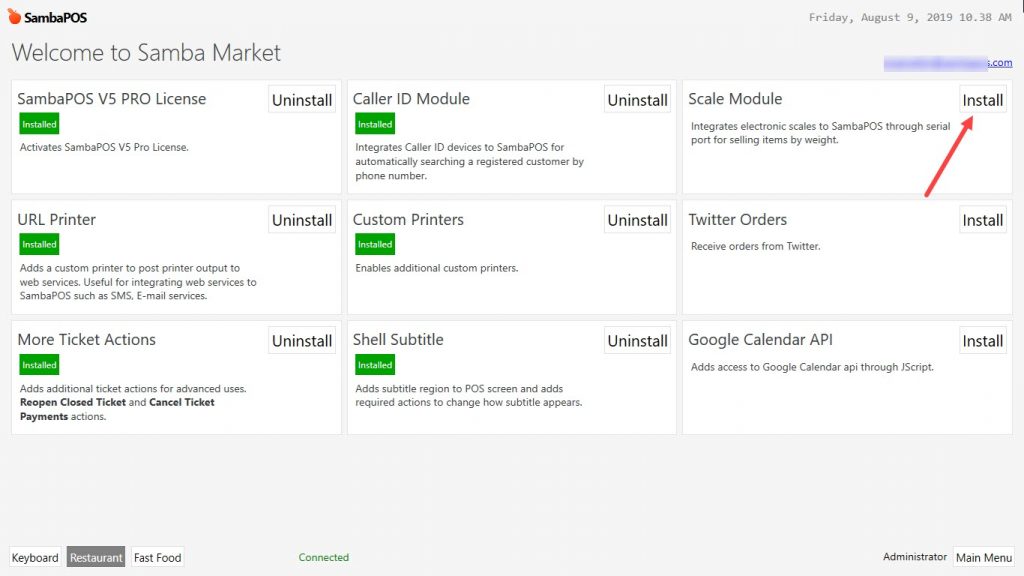 2. Adding Cas Er Scale as Device
Main Menu > Manage > Settings > Local Settings > Devices > here click on Add button, select the Scale type and click on Settings button and then select the Port Number of the device.
Note: In order to check which port through the scale is connected, you can use Putty program.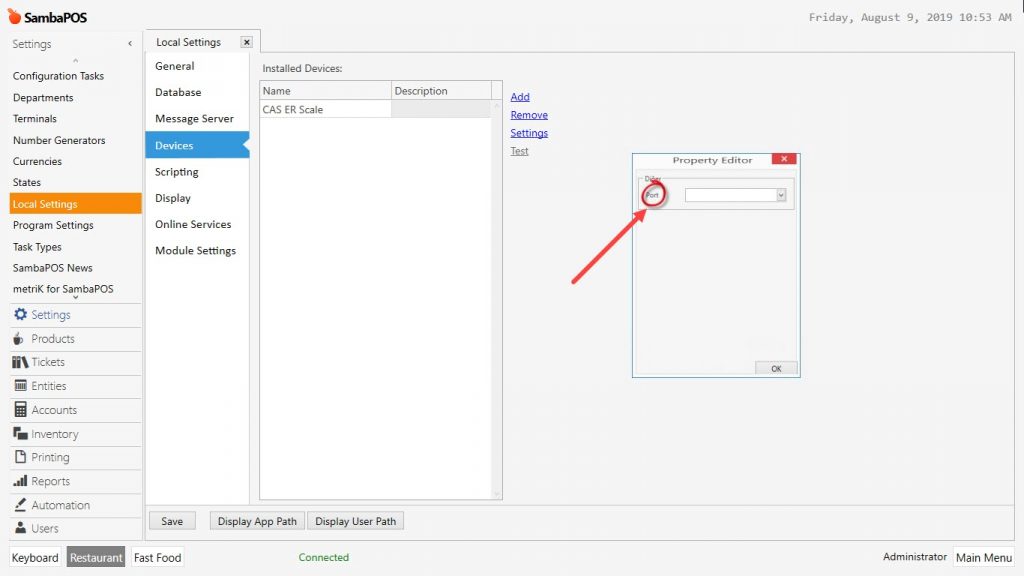 After completing necessary editings, click on Save button.
3. Adding Product
Main Menu > Manage > Products > Product List > here click on Add Product. Type the Name and Product Group of the item and then click on Add Portion button. Make sure that the Multiplier of Weight Products must be 1000. As price use the Kg price of the product.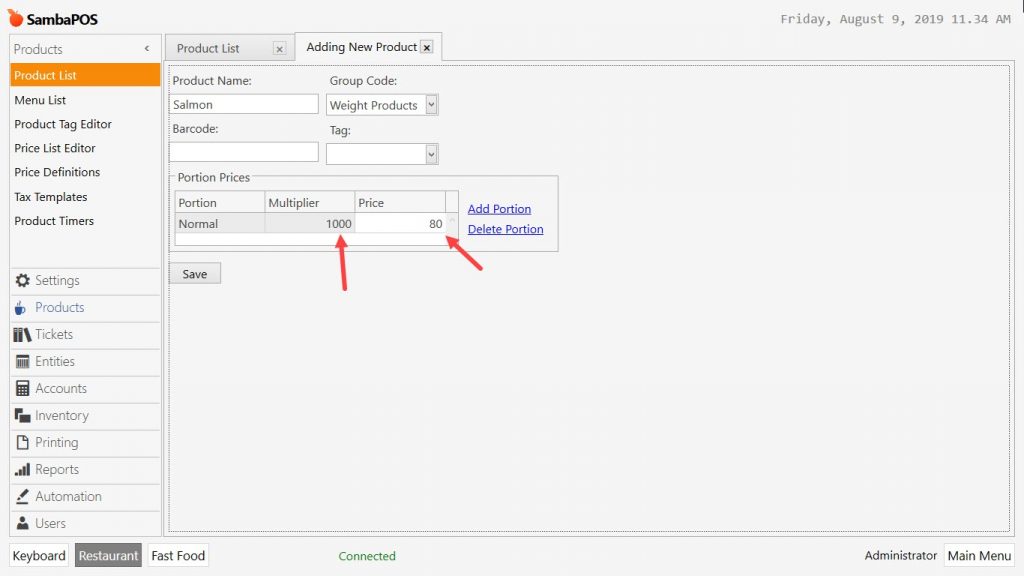 Save the changes you have made and add the product into related category from Menu List.
4. Taking Order of Product
Go to POS Screen and put the weight product on the scale. Weight of the item will be displayed automatically on Ticket Order Numberpad. When the product to be sold is selected from the menu, the weighing value of the product is multiplied by the product price and added to the ticket.