8.2. metriK for SambaPOS Setup
8.2. metriK for SambaPOS Setup
     Document Index
Downloading Application
Signing Up
Logging In
Installing SambaPOS Connect

Synchronizing the metriK App with the SambaPOS

Accessing to Personal and Restaurant Info

In App Features
1. Downloading Application
You can download the metriK app from App Store for iOS devices or from Google Play for Android devices, for free.
2. Signing Up
To be able to start using metriK app, after installing to your phone, you need to sign up. To do that, open your app and click on the Sign Up button. Then, enter the information asked in the form to complete your registration.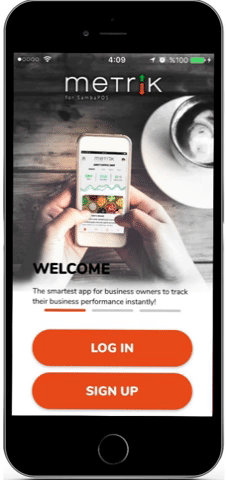 3. Logging In 
In order to log in to the metriK app, use the information you provided for signing up. If you do not want to re-enter your log in info every time you open the app, just click on the checkbox Remember Me, before logging in.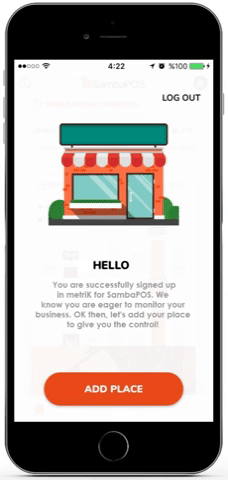 4. Installing SambaPOS Connect
In order to access your SambaPOS data from the metriK app, you must install SambaPOS Connect into your SambaPOS. To do that, follow the path, Manage > Settings > metriK for SambaPOS in your SambaPOS application and press the SambaPOS Connect Setup button to install and run the service automatically.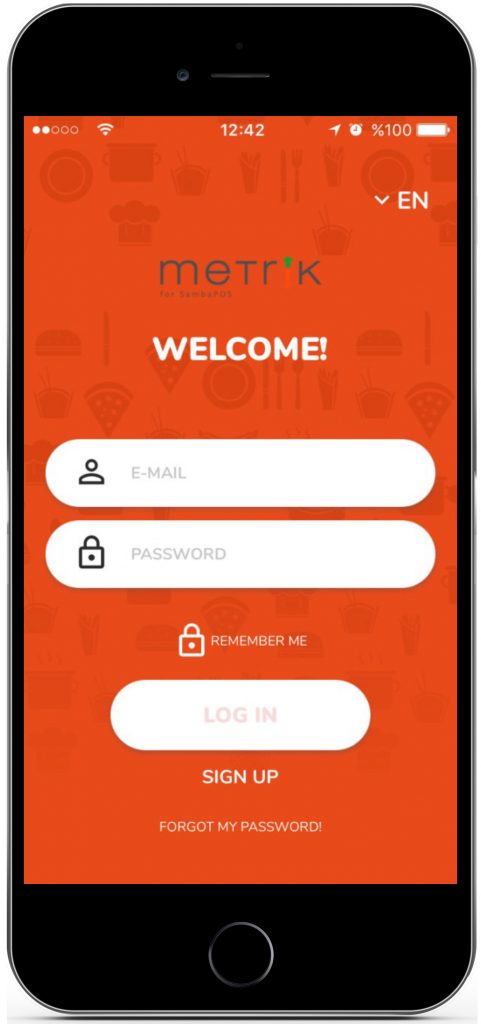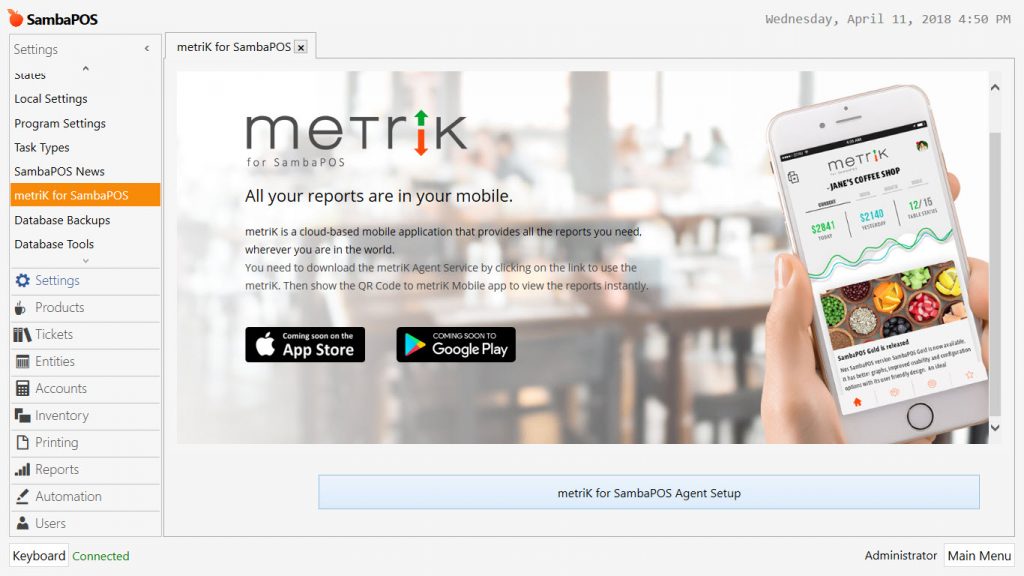 5. Synchronizing the metriK App with SambaPOS
After completing SambaPOS Connect installation, click on Generate QR Code button and scan the generated code via the scanner in the metriK app to complete the synchronizing.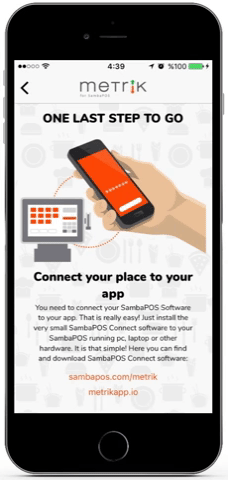 6. Accessing to Personal and Restaurant Info
After logging in, you can access your personal info and restaurant info via clicking the profile button in the top right corner of the metriK app.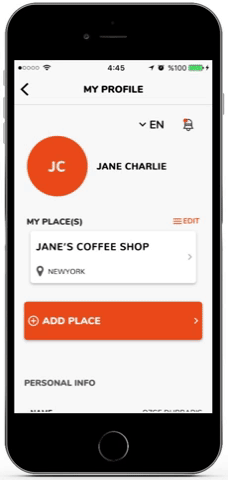 7. In App Features
You can check your restaurant's situation instantly and access to your reports with metriK for SambaPOS.
Basic reports that you can access:
– Product Reports
– Income Reports
– Staff Reports
– Chain and Branch Reports
and dozens of different reports…