4.40. Batch Product Creation with YAML
4.40. Batch Product Creation with YAML
In this document, it will be explained how to batch create products with YAML.
SambaPOS V5's Batch Product Creation feature allows importing products from formatted text data. That format is called YAML. It is human readable and easily editable with your favorite text editor.
Click here for sample data format;
Go to Main Menu > Manage > Products > Product List > here, click on Batch Create Products. Copy above code group and paste it into Batch Create Products Window and then click on Ok button.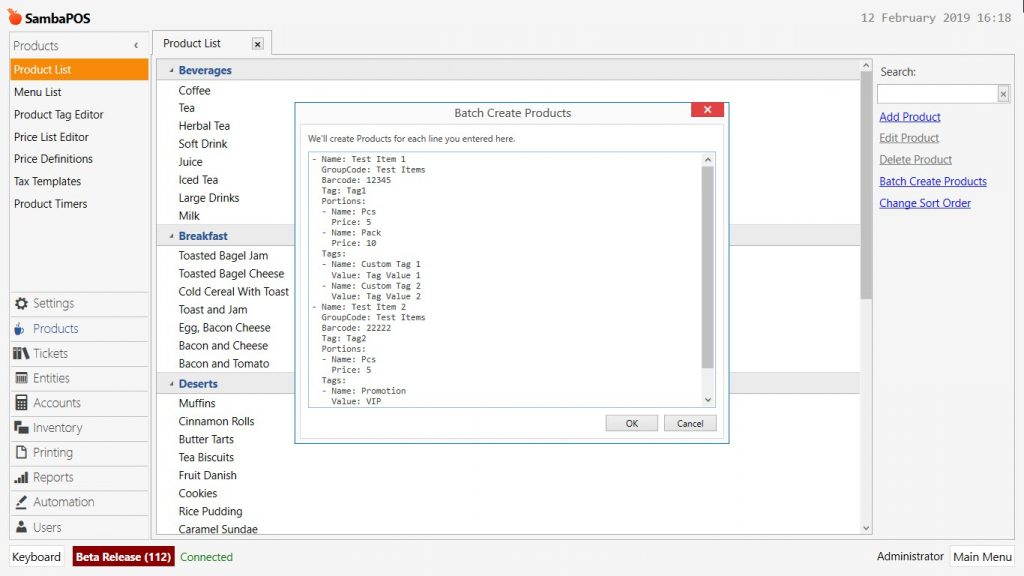 Once you clicked on Ok button, your Test Items will be shown as below image;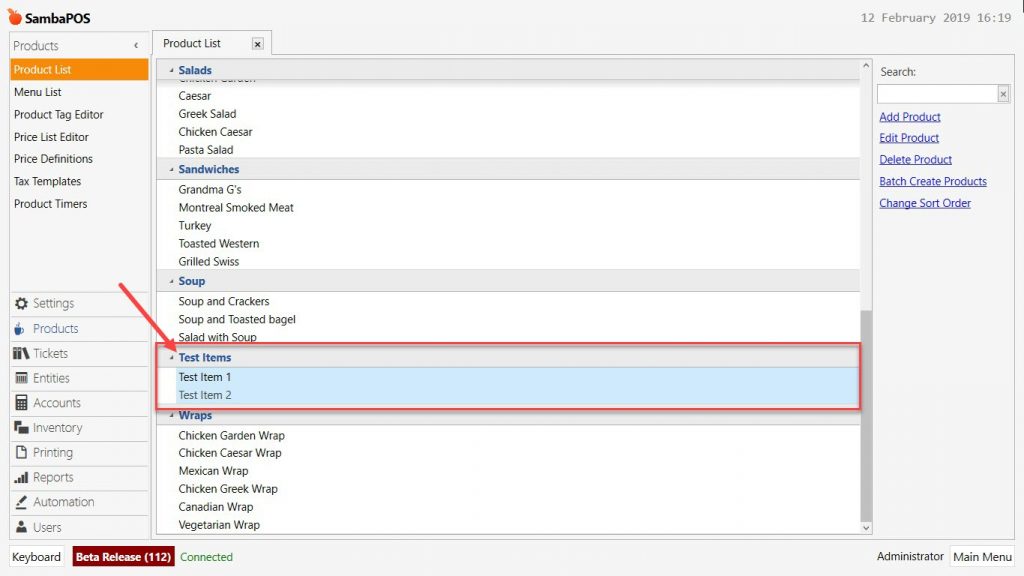 Product details will be like in this image;