2.3.5.i. How to Make % Discount to Products by Order Tags?
2.3.5.i. How to Make % Discount to Products by Order Tags?
Order tags are used for editing technical status of products. For example it is possible to make % discounts product based in an authorised manner.
In the example it will be shown how to make product based discounting by creating a new order tag group.
On the navigation screen go to Manage > Tickets > Order Tags from here click on Add Order Tag Group link.
General Settings Section;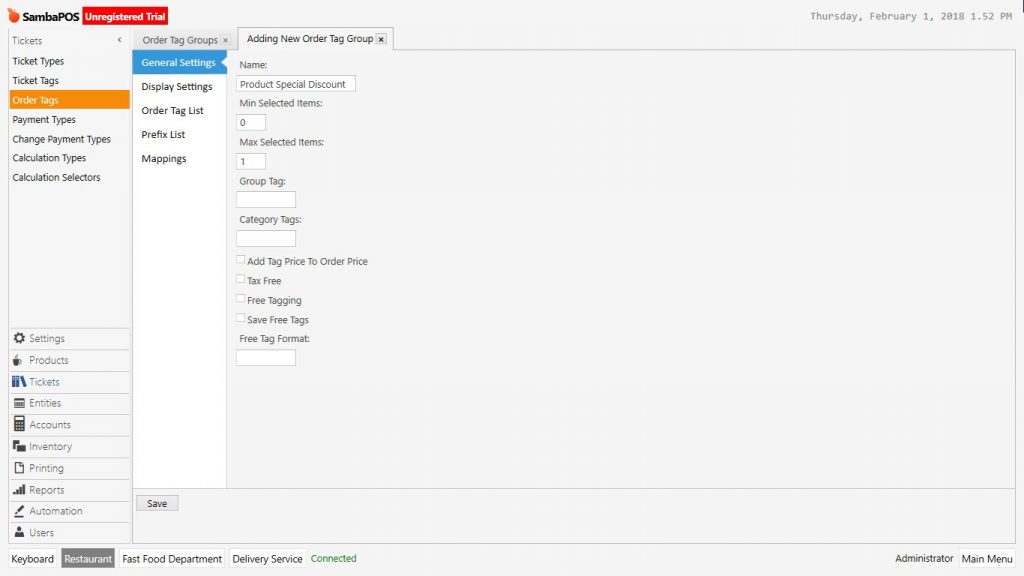 After writing name of order tag, in order to not to make the selection necessary give "0" value for minimum selection field. Also give "1" value in the maximum selection field to permit maximum one selection.
Display Settings Section;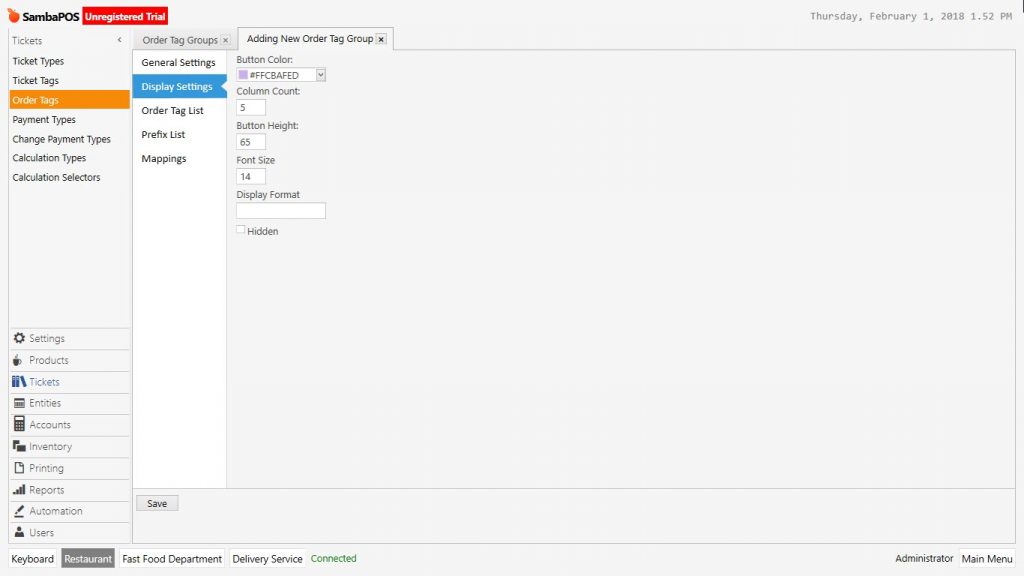 In here select the button color, font size and row count for order tag.
Order Tag List Section;
In here click on Add Order Tag link and create 4 pieces of discount. Write discount rates as % by putting -(minus) symbol in front of into the rate column.
Mappings Section;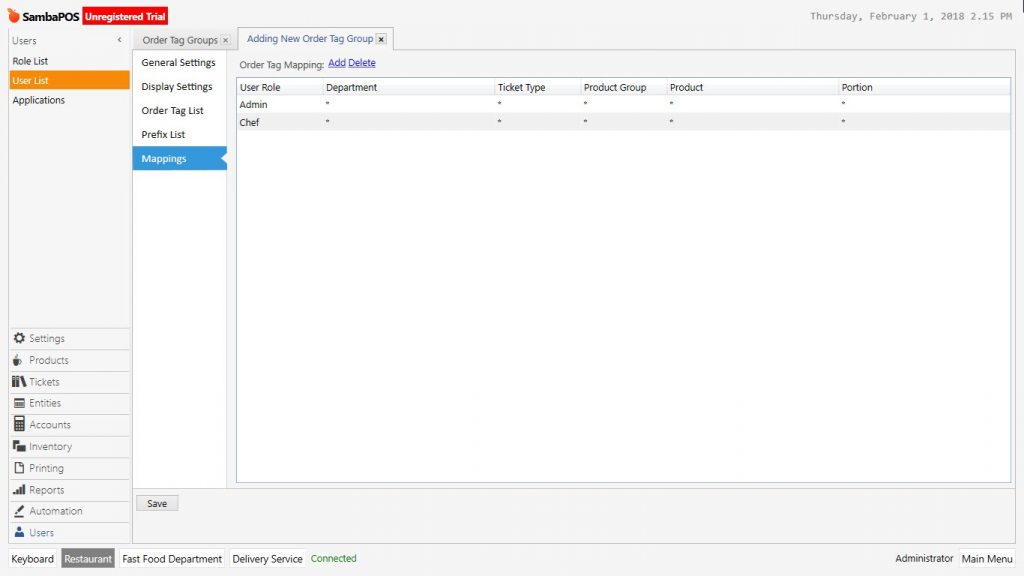 In mappings section, add row for the users who will be using this feature, in case of it is not desired to be used by the all users.
Click on Save button after configuring necessary editings.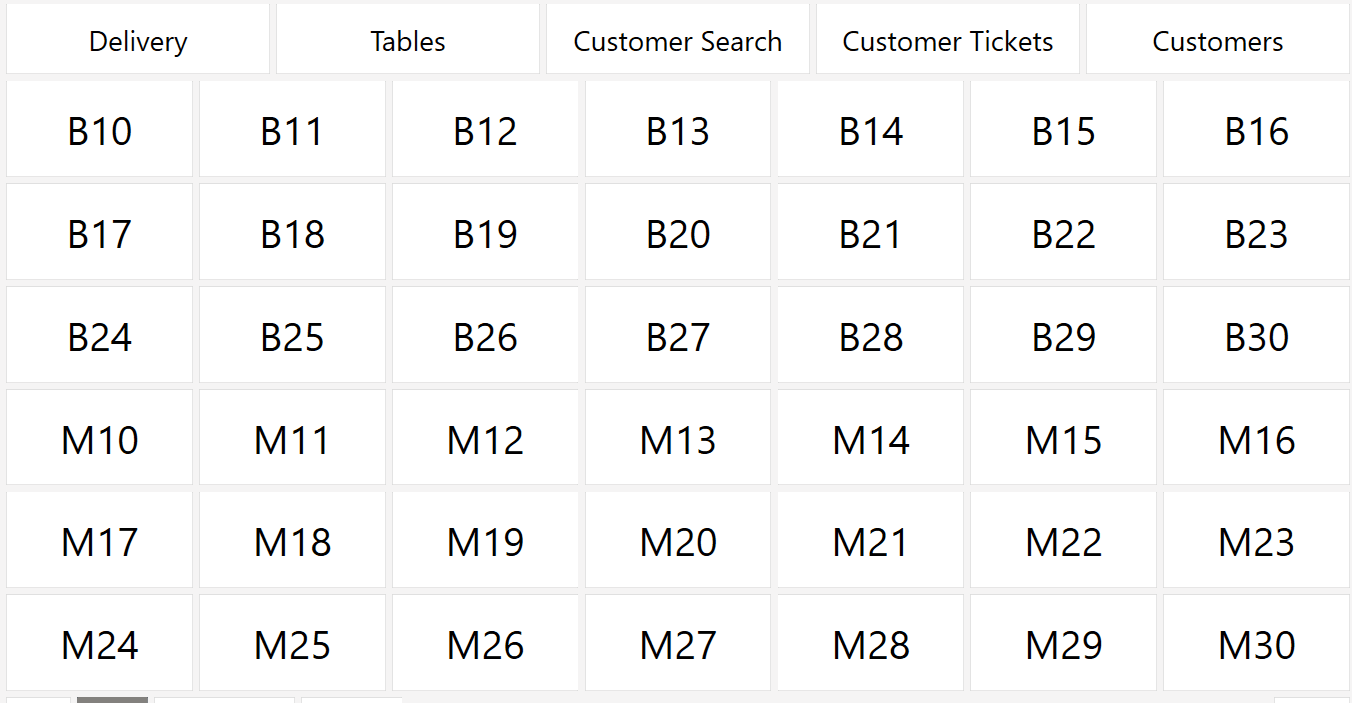 As it is seen in the example after adding product to the ticket, when clicked on product on the right side product special discounts will appear. If clicked on order tag, it will decrease the price as much as given percentage rate.