4.58. Exporting Reports in Desired Format
4.58. Exporting Reports in Desired Format
In this document, it will be explained how to export reports in desired format.
1.Adding # Character on Related Part of Report
Main Menu > Manage > Reports > Select desired report > Put # in front of its header, for example; Monthly Report > [#Sales: 1, 2, 3, 2]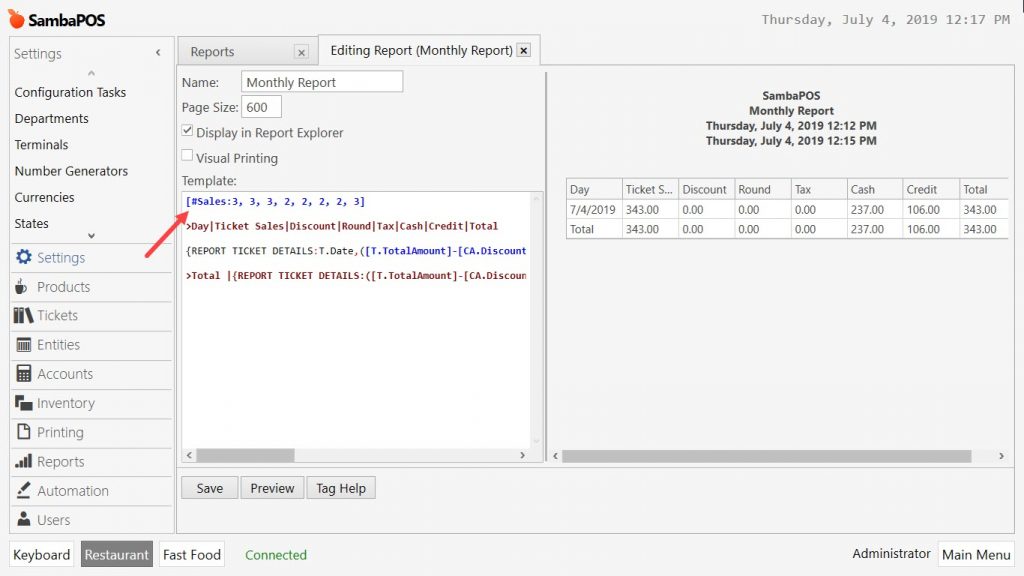 After completing necessary editings, click on Save button.
2. Exporting Related Report in Desired Format
Main Menu > Reports > Select Related Report > Here, right click any are of report and select Print Preview option.